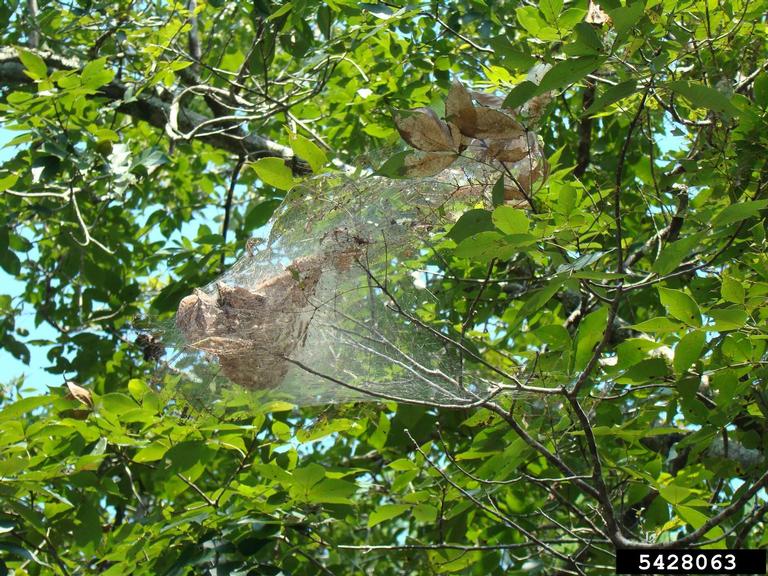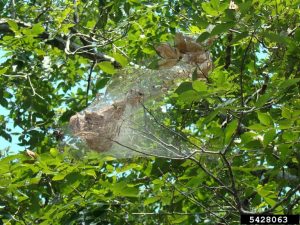 Insect pests are a fact of life, but just because we can see them doesn't mean they're doing any long-term damage to our trees. Sometimes we do more damage trying to control pests then the pests do themselves! The most important step in pest control is identification. Once you know what pest you have, then you can decide the appropriate thing to do. (And the best thing to do may be nothing.)
Depending on the trees in your yard the the region you live in, you will see specific insects every year. For a list of common insect pests in Georgia, read Control of Common Insect Pests in the Landscape. In other areas, contact your local Extension office. Fruit trees will have a whole other set of insect pests that are attracted to fruit, so check recommendations specific to your fruit tree.
Another great resources for pest ID is Bugwood.org. All the images of diseases, pests, and plant species are vetted by university scientists, so you know you can trust what you see. If you're just having trouble getting the correct ID and need a second opinion, head over to your local Extension office.
Always follow directions listed on a pesticide label.