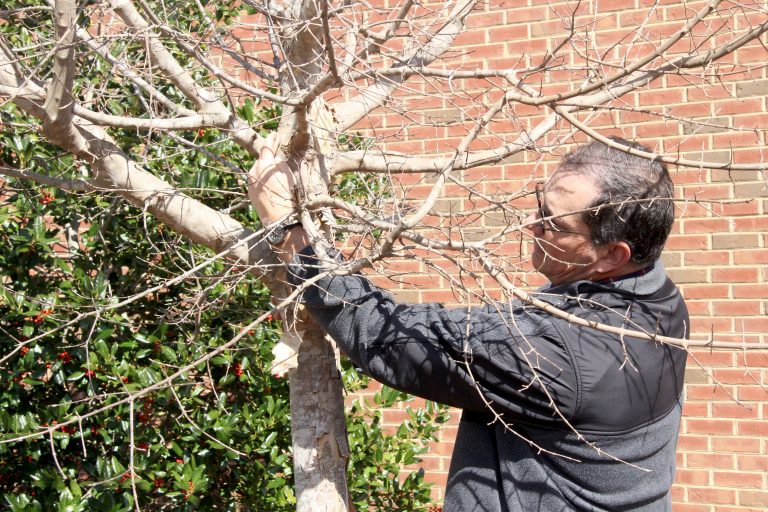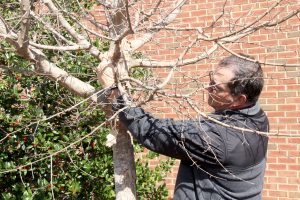 Pruning is a science and an art. Scientifically, we know that every pruning action is going to cause the plant to respond physiologically. Artistically, we can use pruning to manipulate the plant to get the results we desire. Before you begin pruning, you should always have a purpose for your pruning.
Typical reasons to prune include
Tree or plant blocking a window or impeding a path
Injured or dead limbs
To increase fruit production
To reduce disease
Never prune a tree just because you see your neighbor pruning! Trees take such a long time to grow that improper pruning can set them back to a point they will never recover. One example of this is the improper pruning of Crape Myrtles. (Want to learn how to do it right? Check out Crape Myrtle Culture from UGA Extension.)
You should also make sure you're using the correct tools. They should be sharp, not rusty, and appropriate for the size of the limb you're removing. Make sure you're pruning your plants at the right time of year. Some plants set new buds immediately after flowering. If you wait to late to prune you can remove all the flowers for the next year, and you'll be wondering what happened! Read more about proper tools and timing from UGA's Basic Principles of Pruning Woody Plants.
There is a right and wrong way to make pruning cuts. Cut too close to the trunk and trees will not be able to heal the wound. Cut too far away from the trunk and it can get infected with disease. Pruning Ornamental Plants in the Landscape can show you where to find the sweet spot for pruning on your plants.
Finally, pruning is important in fruit production to increase flowering and fruiting, as well as to reduce disease pressure by increasing airflow through plants. We might also prune fruit trees to keep fruit within reach. But each fruit crop is a little different! Find your specific crop and the best way to prune it here: Home Fruit Orchard Pruning Techniques.